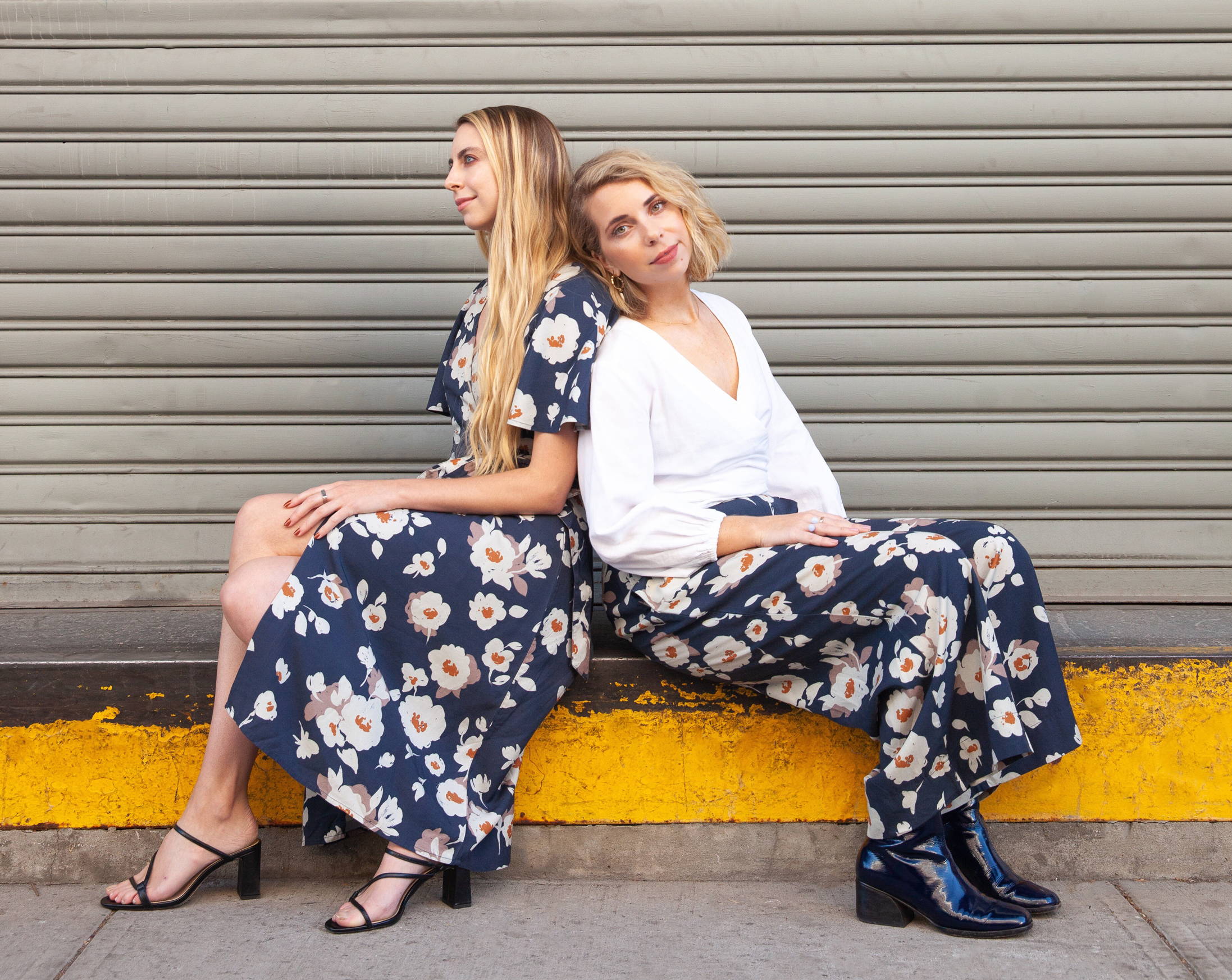 Co-founders Leah & Meghan
For too long, women have been siloed into one identity, one style, and one way of being -- often being pressured to fit into some prescribed societal box. You are girly or a tomboy. You like sports or you like art. You are soft or you are strong. But we always felt like we were a mix of these things, which sparked the idea to create an apparel brand that catered to women that contained multitudes in both life and style or "Duos" as we like to call them -- part Harper and part Sage.
Meghan grew up the youngest in a large family with several brothers and learned from a young age to hold her ground. She started playing soccer to engage her naturally competitive spirit, which eventually led her to UW Madison where she played D1 soccer. Life as an athlete was intense, and she soon found herself seeking a creative outlet in fashion and textile design. After college, she moved to NYC to pursue design at the Fashion Institute of Technology.
Leah grew up in Tennessee figure skating and loving a good dress. She was quiet and introverted and loved to study, which blossomed into a love for science. She pursued a science degree in college, but soon found herself craving a creative outlet as well. She applied to and was accepted to the Fashion Institute of Technology and moved to NYC to pursue design upon graduating.
Over the next few years, we navigated the fashion landscape in NYC and learned to balance both our soft and strong sides along the way -- personally, professionally, and in style. We would regularly meet up to commiserate over our shared experiences in the industry and Meghan shared her idea for starting an apparel company whose designs would cater to women that contained multitudes -- not just one or the other -- and thus HarperSage was born!
We design high-quality, versatile apparel made to be mixed and matched so you can balance your soft and strong sides with ease. Harper pieces are soft, artisanal, and made for a city-dwelling lifestyle (hello strolls through the city), and Sage pieces are strong, laid-back, and made for adventure (road trip anyone)?


Our pieces are made in a women-owned factory in Delhi, India that we know personally (that means regular visits), and we wouldn't have it any other way. Quality craftsmanship, fabrics, and finishings are the benchmark of our product.
Meghan + Leah here. We're a co-founder team building the first apparel brand made for our Peers with more than one style persona - "Duos" as we like to call them. Part Harper. Part Sage.We always felt like we had more than one style persona, but we never found a brand that catered specifically to this experience, so we created HarperSage to celebrate women that contain multitudes in both style and life.
Empowering women that contain multitudes in both life and style is at the core of everything we do. From the customers that shop with us, to the women that run and own factories in the male-dominated apparel industry.
Send your stories to: hello@harpersage.com

We'd love to hear your story and possibly share it on social!