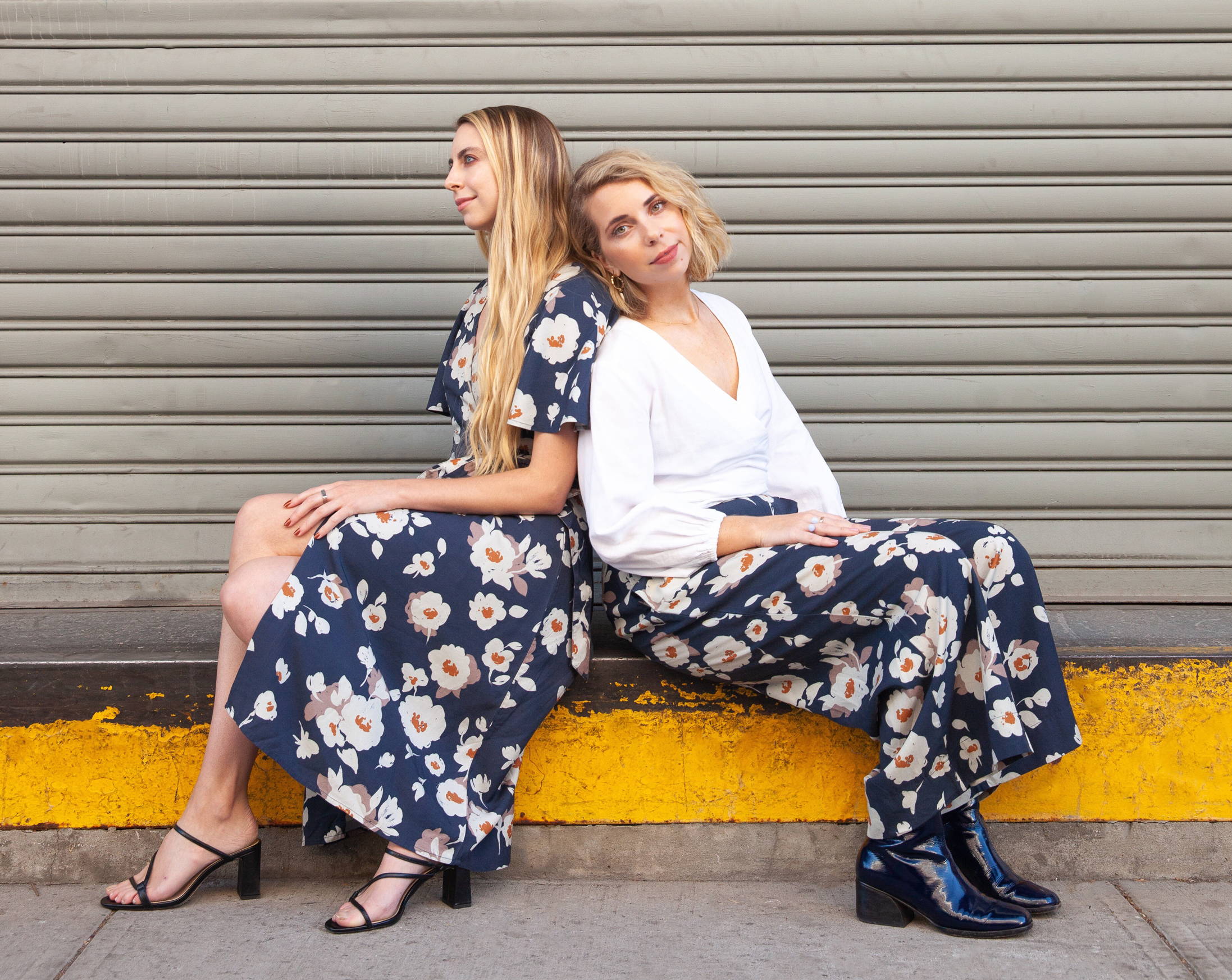 Co-founders Leah & Meghan
Empowering women that contain multitudes in both life and style is at the core of everything we do. From the customers that shop with us, to the women that run and own factories in the male-dominated apparel industry.
We believe that you change more than your clothes. That's why we create thoughtful, stylish, comfortable fashion staples made to take you through everything you feel and all the things you do. We celebrate versatility, design for duality, and champion the advancement of women in everything we do.
We grew-up in the 1990's, a time synonymous with labels for young girls like "girly" and "tomboy." We met while pursuing careers in fashion at the Fashion Institute of Technology and connected over the feeling of being siloed into one identity, one style, and one way of being our entire lives. Together, we unlocked a big idea that became the foundation of HarperSage: modern women need clothing that helps them embrace both their softness and their strength and thus, HarperSage was born!
Versatile. Each piece belongs to one of our signature personas: soft, romantic Harper or strong, adventurous Sage, and each piece is designed to be mixed, matched, and styled according to your mood.


Consciously sourced.
We hand-select super soft, strikingly beautiful textiles and trims sourced in local markets in Delhi, India, for our pieces and use deadstock fabrics wherever possible. Sometimes we are even able to find gems within the upper level of our factory.
Ethically made.
We manufacture our pieces exclusively at women-owned factories. Currently, we have one manufacturing partner in Delhi, India. They are a member of SEDEX, which helps to verify the factory operates responsibly and sustainably and that workers are protected. We've also visited and worked alongside them in the factory on multiple occasions and have a close personal relationship with them.


High quality.
Quality craftsmanship, fabrics, and finishings are the benchmark of our product. We create everything in small batches with the utmost care so that your HarperSage will last for years to come.
Send your stories to: hello@harpersage.com

We'd love to hear your story and possibly share it on social!