Meet Ashley Salmon: The polymer clay artist behind our playful Duo Barrette Packs
Tell us a little about yourself.
Ashley: I started working with polymer clay as a hobby in 2019. It was the first creative hobby I tried that really grabbed my attention. I wanted to know everything there was to it, so I quickly took to Google to learn what clay, metal, and tools to use! Since starting, this medium has really helped me personally, as I have been diagnosed with PTSD and also deal with anxiety and depression. Polymer clay is the base material for all my work, and it's great for accessories because it is light enough for everyday wear. Each piece is designed and handmade by me! Colors are hand mixed, rolled out and individually cut, cured, sanded, buffed and polished to perfection.
What inspires you as an artist?
Ashley: I am most inspired by the period from the 70's through the 90's. I love making funky patterns and incorporating art pattern techniques from that time in my pieces.
What is your design signature?
Ashley: I think what makes my work unique is the use of patterns and bright colors! I get recognized most by the checkerboard pattern I love to use in many of my styles.
Describe your inspiration and approach for creating our new Duo Barrette Packs.
Ashley: My inspiration for these accessories was duality and color. Each pack was made with colors that complement each other. I was able to dig deep into color theory to make sure I used the correct color hues that spoke to both HarperSage and Basil Moon together.
Do you experience a sense of duality in your life?
Ashley: Yes! I think the biggest sense of duality for me is being an introvert and social extrovert. I absolutely love being at home and listening to a good comedy podcast or watching a scary movie, but as a business owner there are times where I have to be extroverted in social situations like local markets or meeting potential clients!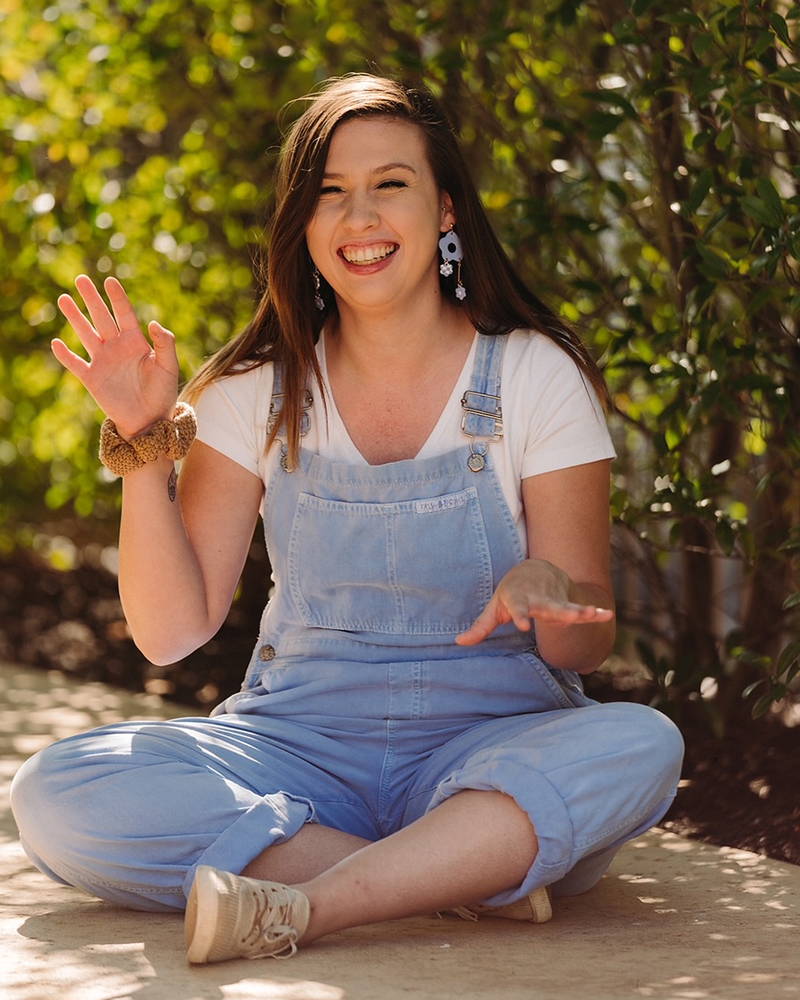 Artist and maker Ashley Salmon
Do you relate more to our soft, romantic 'Harper' persona or our strong, adventurous 'Sage' persona?
Ashley: I relate more to the strong, adventurous Sage persona! I love using lots of color in my personal style, and I am always trying out new things to incorporate in my style!
Got any big plans on the horizon for Basil Moon?
Ashley: We'll hopefully be doing a festival market in another state this year, which is something we've never done before but are really excited about!
Shop the Duo Barrette Packs in three color sets!
Shop her fave HarperSage pieces