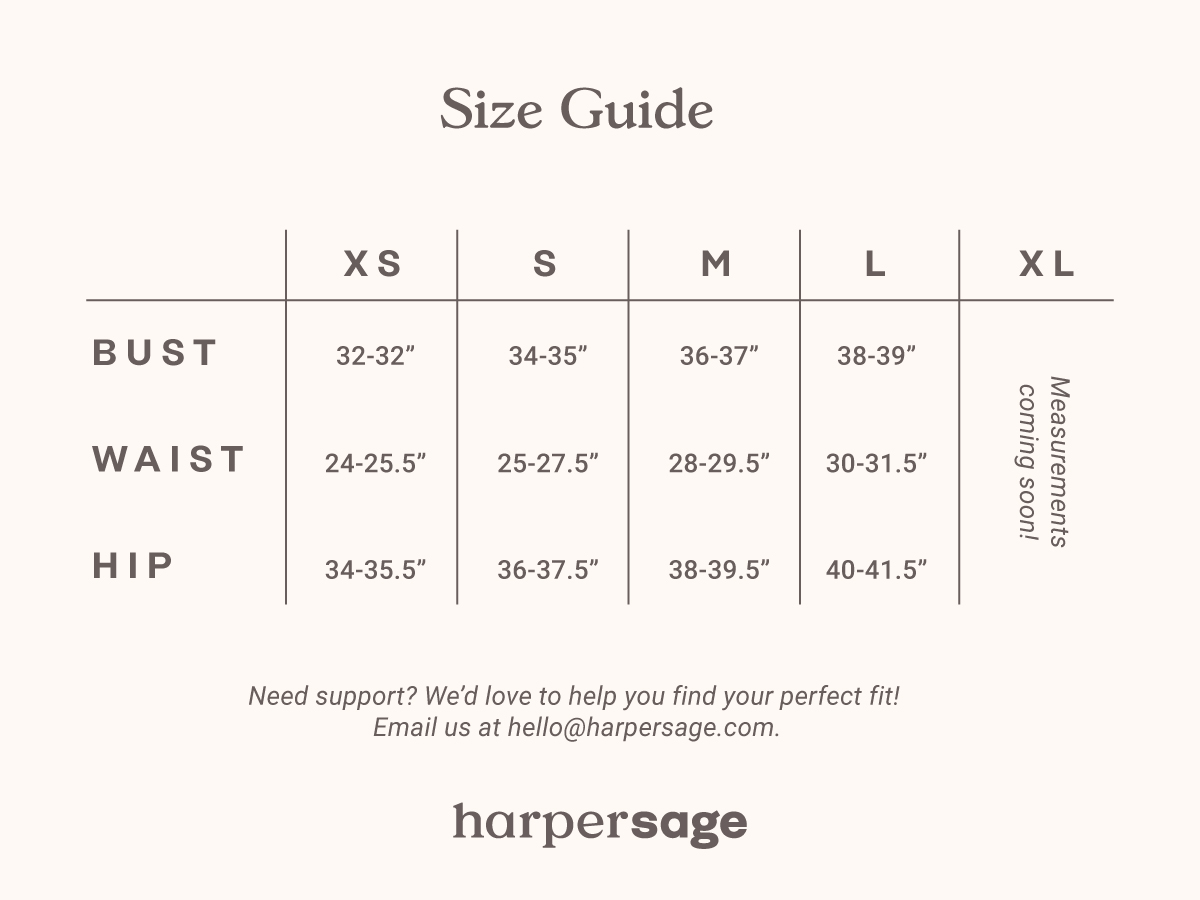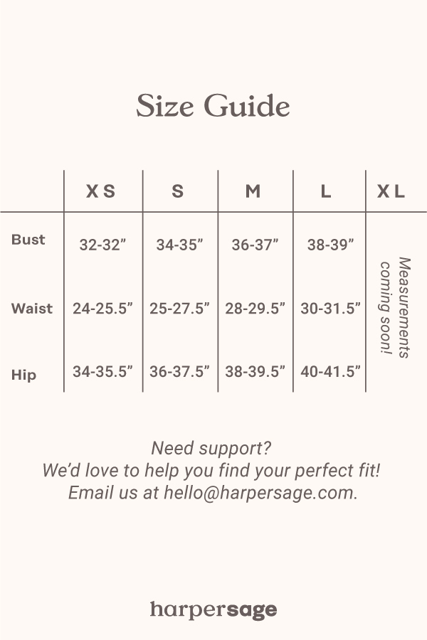 Cannot wait to wear the perfect denim jumpsuit!
Love my jumpsuit so much!!!
I can wear it on so many different ways for both warm and cold weather due that the material is not as thick as I though. For a hot day it would be very fresh and for cold you could add a jacket or a sweater and it looks very chic and comfy. Also very easy to pair with colorful accessories due that is denim. I got a XS I am 135 lbs, 5'6 and it fits perfect! Cannot wait to wear it and style it my own way! :) highly recommend if you have been wanting to own a denim jumpsuit, perfect for every occasion and suuuuper comfy! Thank you HarperSage, will order from you again soon! <3
My New Favorite Piece
If I didn't know better, I'd say this jumpsuit was custom tailored to fit me! It fits like a glove, but is still insanely breathable, unlike alot of denim jumpsuits I've bought in the past.
I've worn this for zoom meetings and weekend hangouts. It really covers my entire spectrum from work to play.
Comfy, versatile, all-in-one suit!
My jumpsuit is so comfy and versatile - I am in love! The stretchy denim and adjustable buttons on the waist help make this suit easy to wear no matter what my day brings. This suit is a great mix between boxy and feminine. I love pairing it with a turtleneck underneath to make my look casual. When I want to dress it up, I can easily pair it with heels and hit the town.
Denim Jumpsuit for the win!
I honestly really love this jumpsuit! I've wanted a denim jumpsuit for so long but it was always so hard to find one that is 5'4 friendly or has the style and color I'm looking for. The quality of the fabric is really nice, you can tell that it's very well made. I love the fact that it has buttons around the waist and legs so you can adjust the fit. There is a lot of versatility in how you can wear it. You can dress it up, synch the waist, and make it posh or keep it loose and throw a pair of sneakers for a more casual vibe (I've done both). One thing to keep in mind is it does run on the larger side, so if you want the option of a more "fitted" look, make sure you size down. For reference, I usually wear a size 0-2 and I'm wearing an XS in the picture.
Versatile jumpsuit that works for tall and curvy girls
Love this jumpsuit! The dark denim with the white stitching is very striking (I did wash before first wear to limit the dye transfer). I'm 5'8 and generally a size 6/8 and curvy and after asking about sizing landed on medium which fits great. It's not too tight in the hips or bust or arms, all of which I've had problems with in the past, and the length is not so cropped that it looks like capris but instead hits right around my ankle. The adjustable waist is a nice feature so that you can look snatched or keep it looser and comfy. It's 100% cotton so it does give a little as you wear it but not so much that it's unflattering. I've worn it with heels and the buttons undone lower for a sexier look and also buttoned all the way to the top for an edgier vibe.